Catania – 6 November 2021 at 18:00
Versali Collezione Cerimonia Uomo 2022 fashion show event in collaboration with our premium dealer M&M Abbigliamento Cerimonia for the presentation of the new collection.
---
Bari – 11/14 November 2021
Versali Men's Ready-to-Wear Fashion Show 2022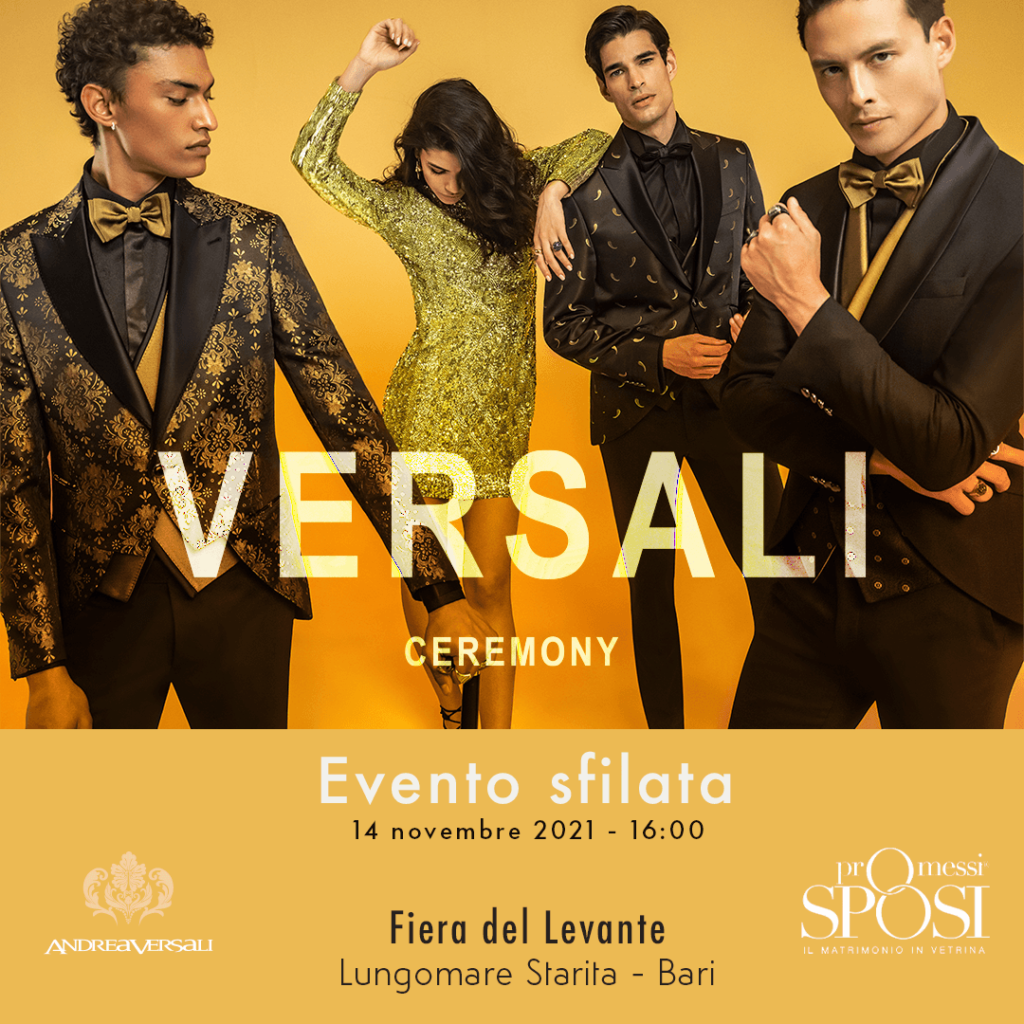 Don't miss the new edition in presence of Promessi Sposi Bari 2021.
THE SOUTH'S LARGEST WEDDING FAIR FINALLY RETURNS LIVE FROM 11 TO 14 NOVEMBER 2021

Sign up by filling in the form from this link and you will receive your personal ticket by email and sms. Presenting it at the box office for only 2 euros will give you access to the Promessi Sposi 2021 show.
---
Completed events
Martina Franca (Ta)
8th Apulia Wedding Fair
From 7 to 10 October 2021, in Martina Franca (TA), the 3000 square metre "Ortolini" exhibition centre will host 112 exhibition stands with the best companies in the sector. Come and discover a preview of the new men's ceremony collection 2022 by Andrea Versali.
Find out more at www.apuliasposi.com/fiera
Register now and save up to € 5,000.00 for your wedding! Click here: www.apuliasposi.com/visitatori/