Venice 2024 ceremony collection
Andrea Versali's new 2024 menswear collection is inspired by the majesty and elegance of the city of Venice and its iconic Torre dei Mori in St. Mark's Square.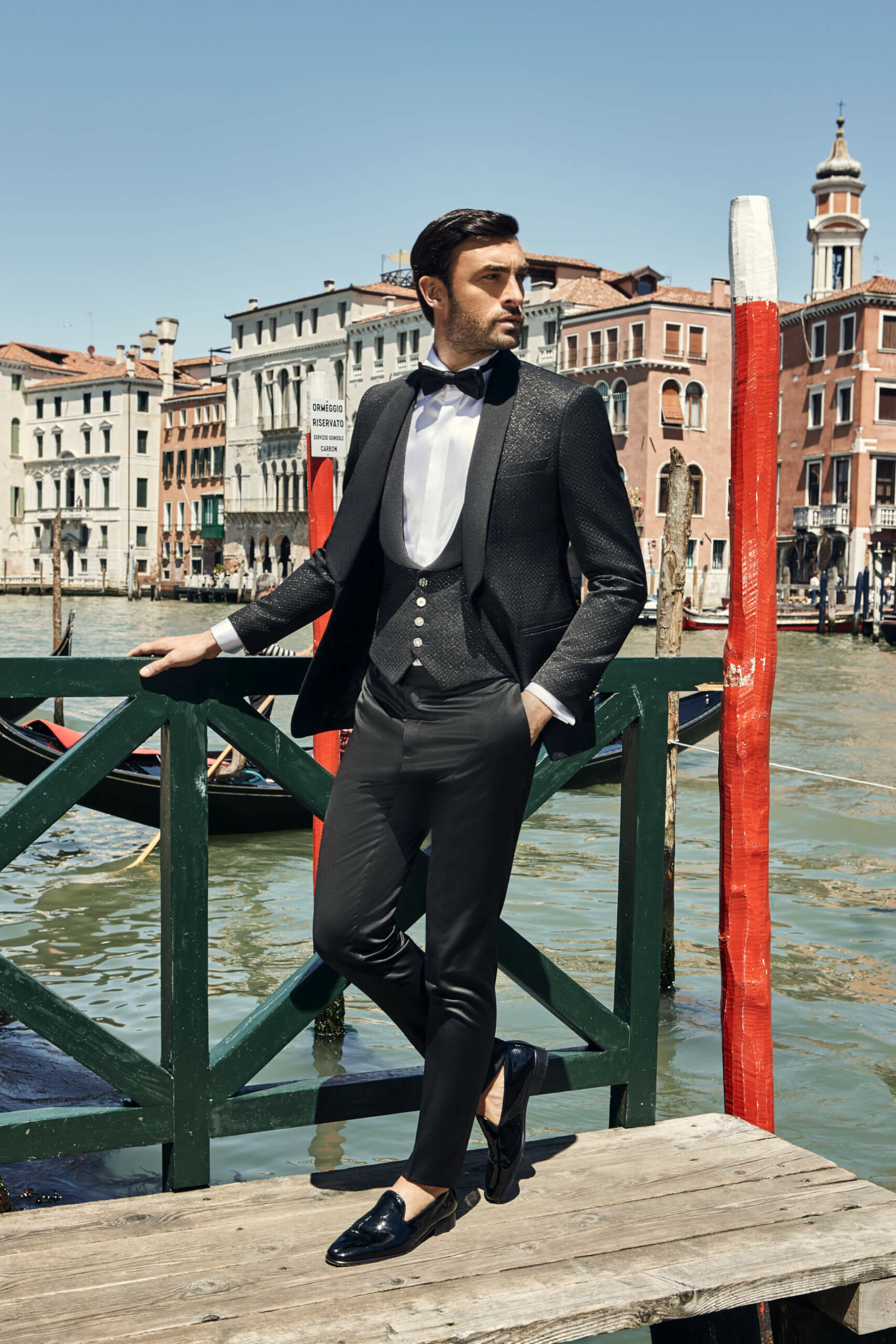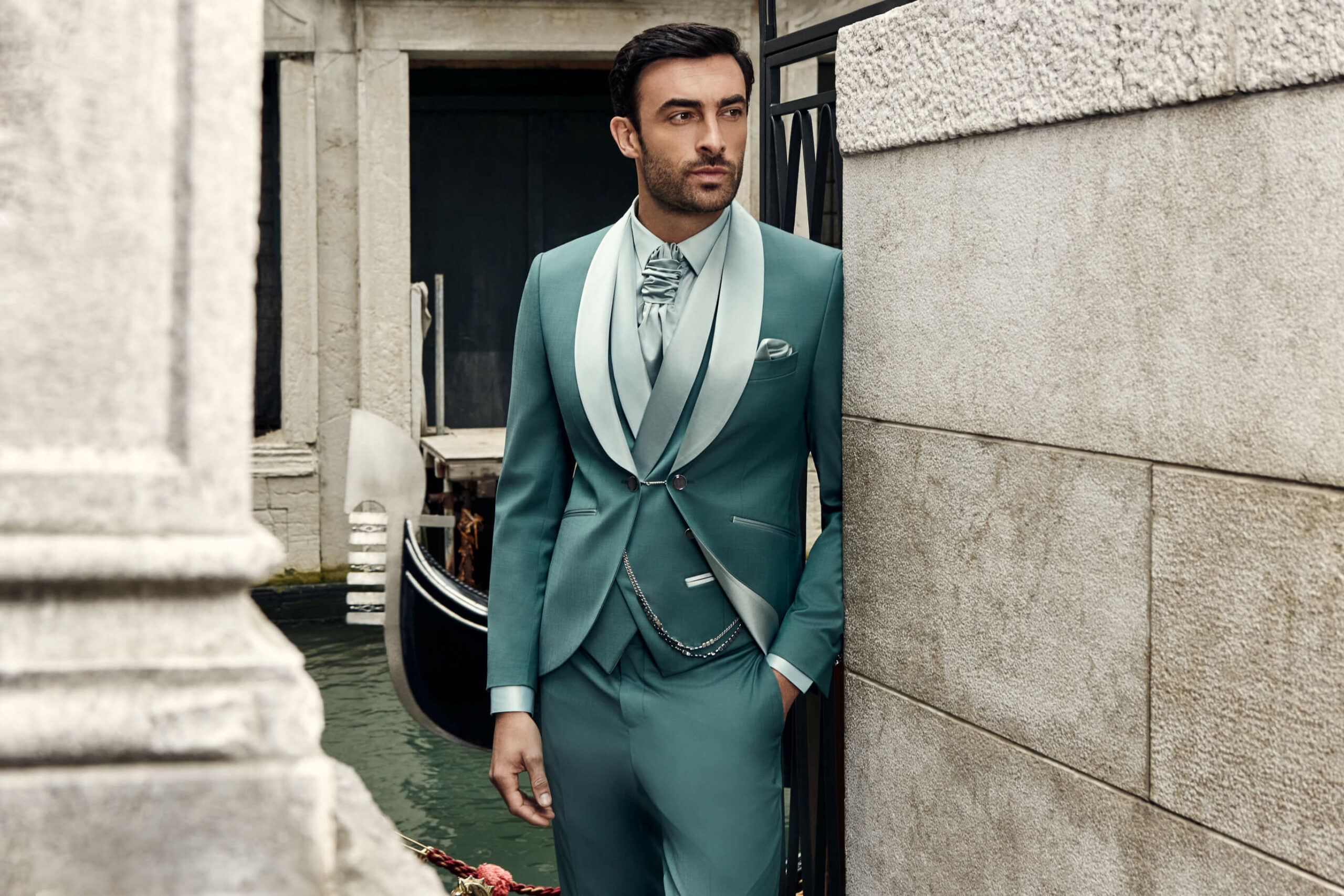 Each suit tells a story, the story of a romantic and culturally rich city like Venice. The sleek, clean lines are reminiscent of the elegance of the city's palaces, while the fine fabrics and tailoring details recall the craftsmanship tradition that has always distinguished Italy.
Andrea Versali marks the time of your wedding
The collection features classic and timeless dresses, but with a modern and innovative touch. Colours range from black to dark blue, grey to ivory, all embellished with embossed details such as gold buttons, welt pockets and satin lapels.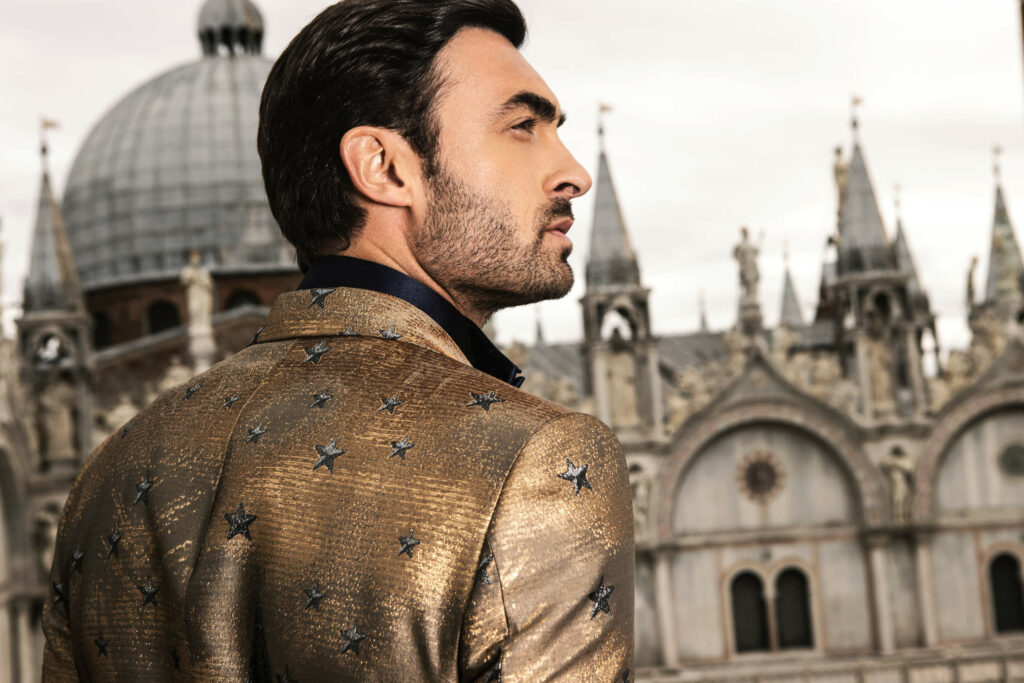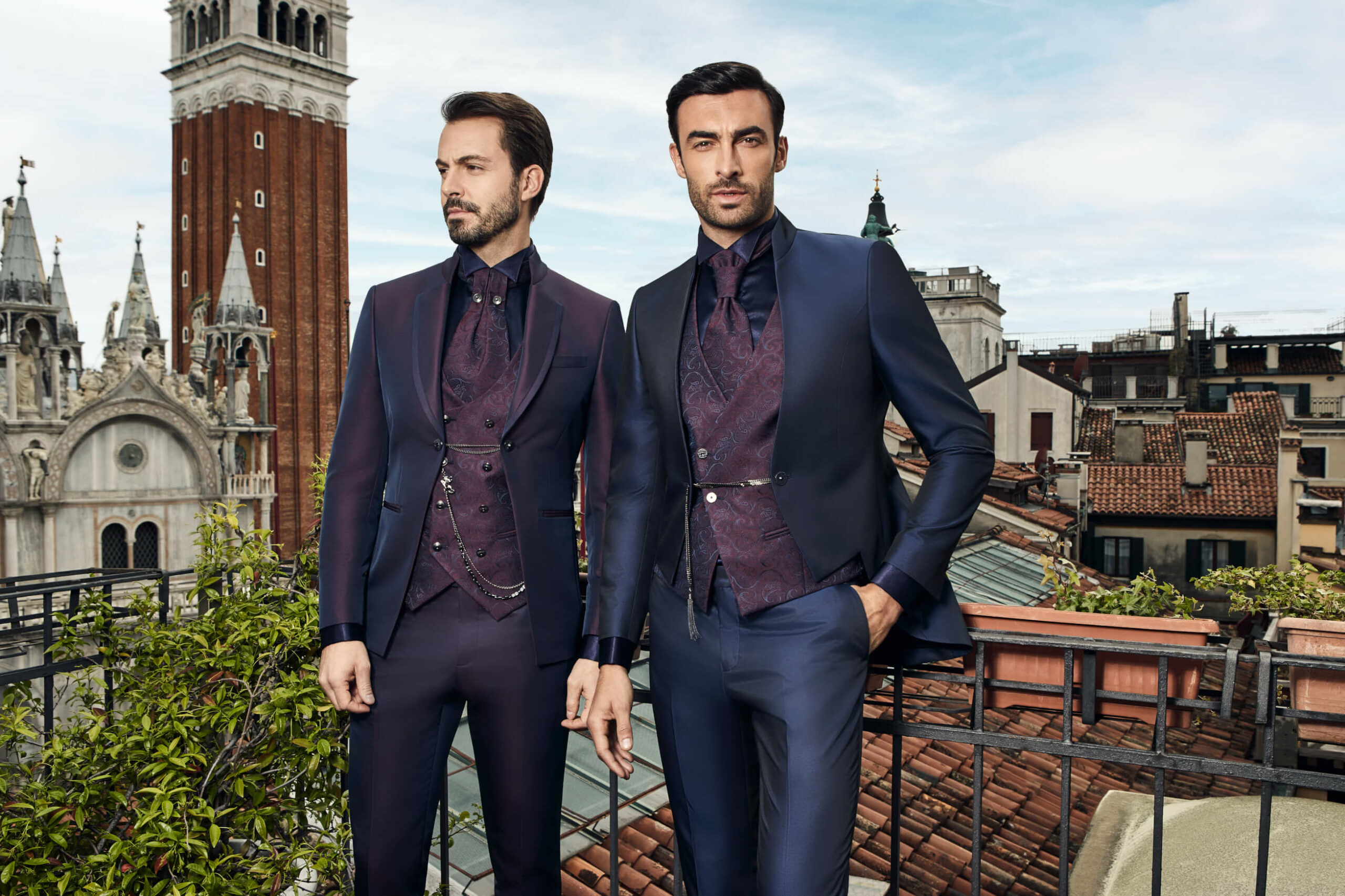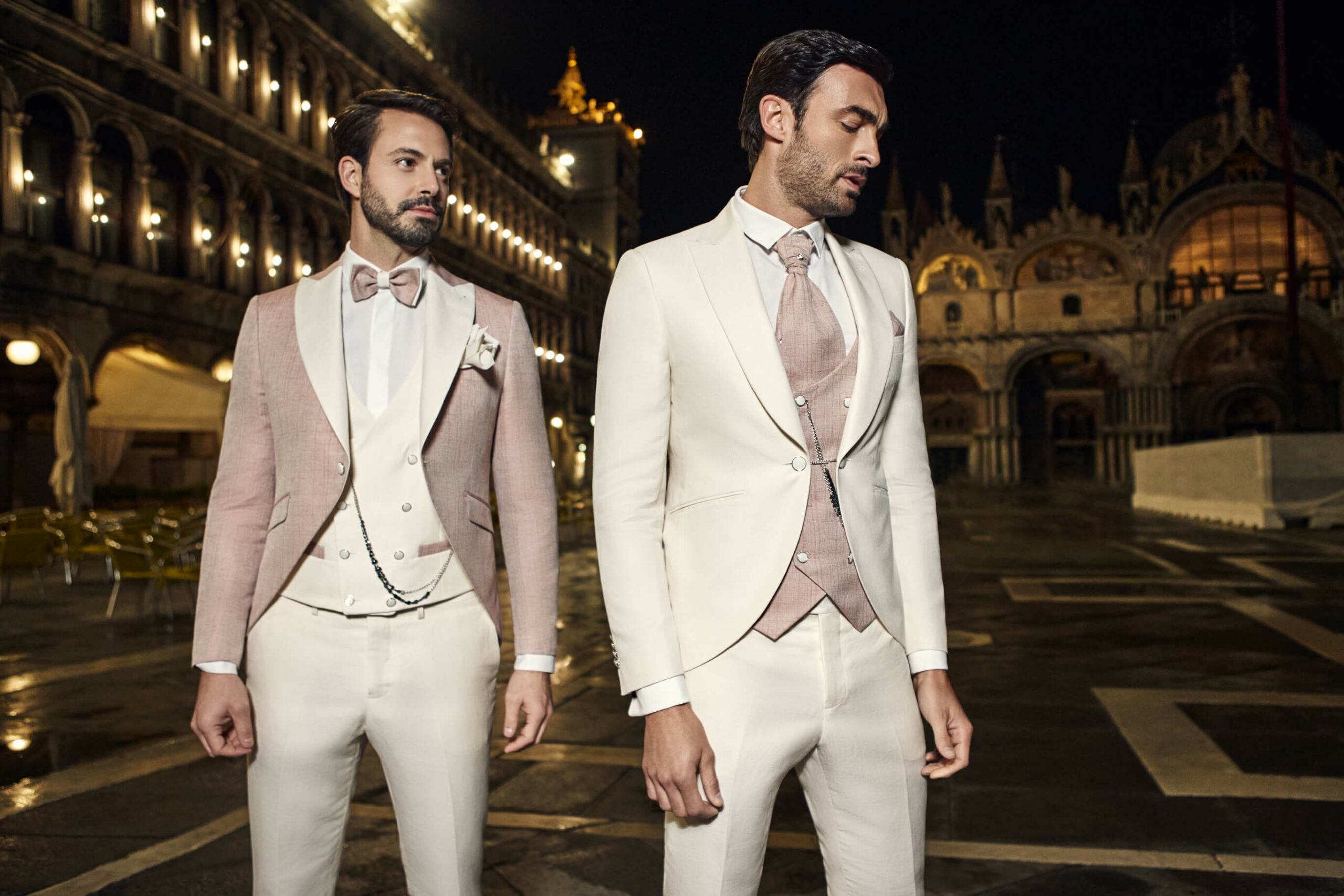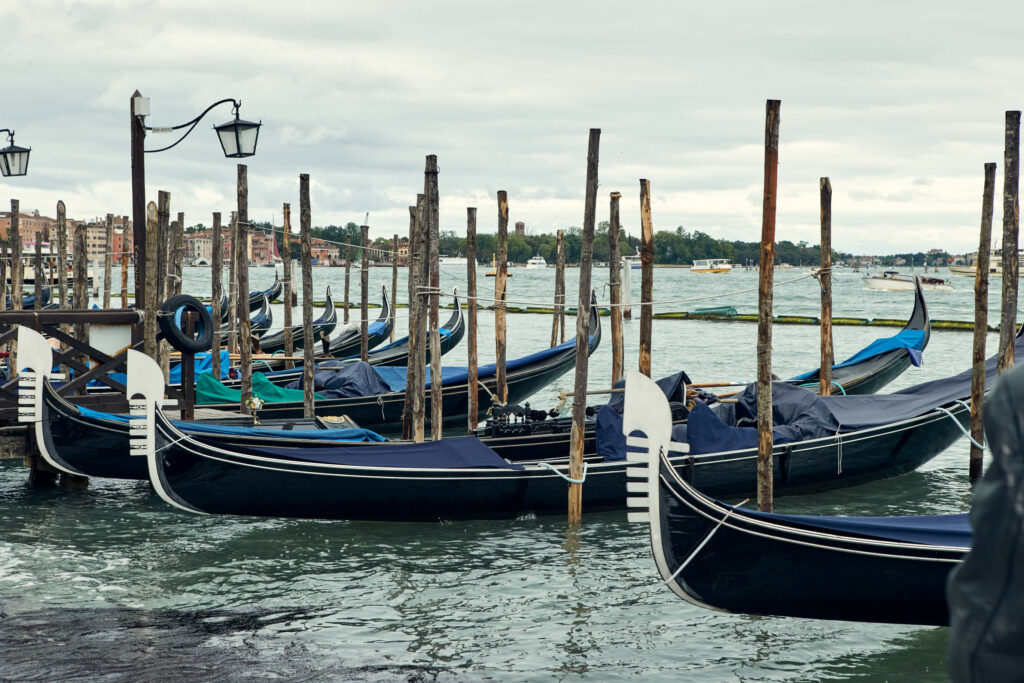 Timeless elegance
Shades of blue, satin lapels and fine fabrics made in Italy. Enjoy your special event with the utmost elegance.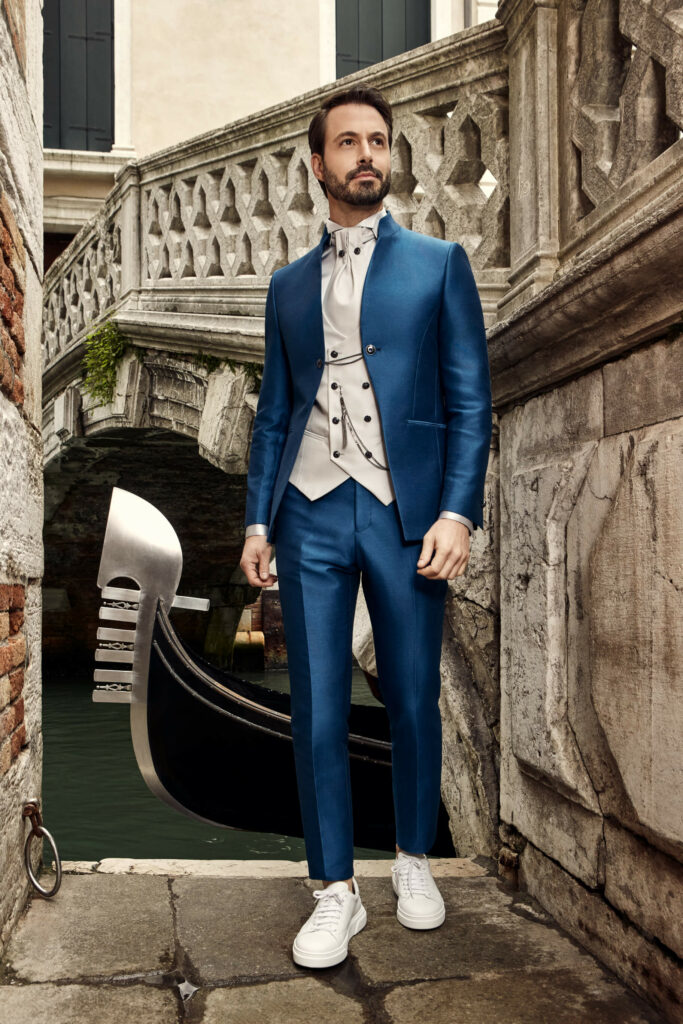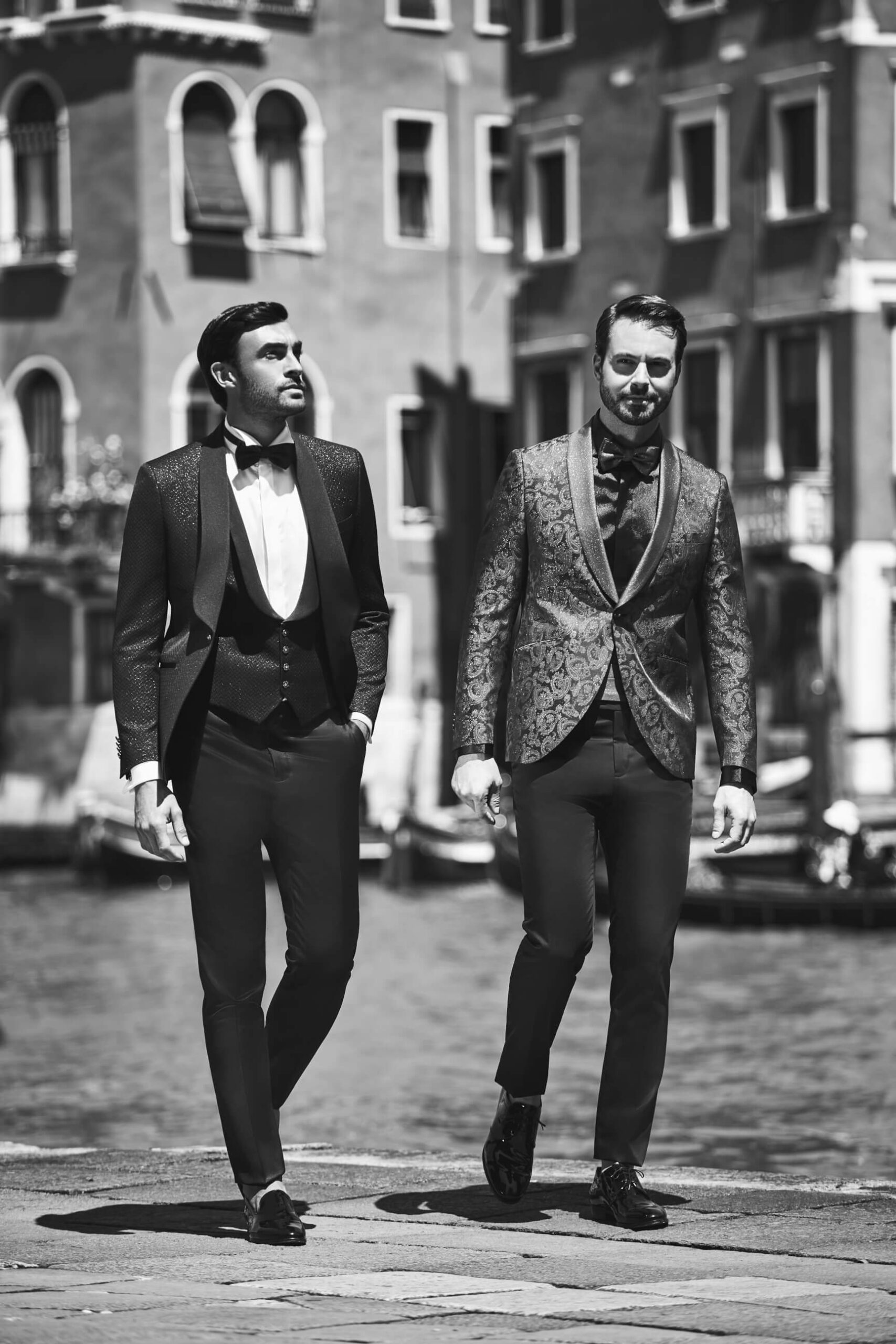 SAN MARCO
Limited Edition
A capsule of limited edition dresses characterised by vibrant, eye-catching colours with accurate details and a great attention to embroidery made strictly by hand as haute couture demands, with murano glass beads and customised buttons, a choice of high quality fabrics with precise tailoring and unique details that make these ceremonial garments truly unique and special, created for a memorable experience that engages the senses.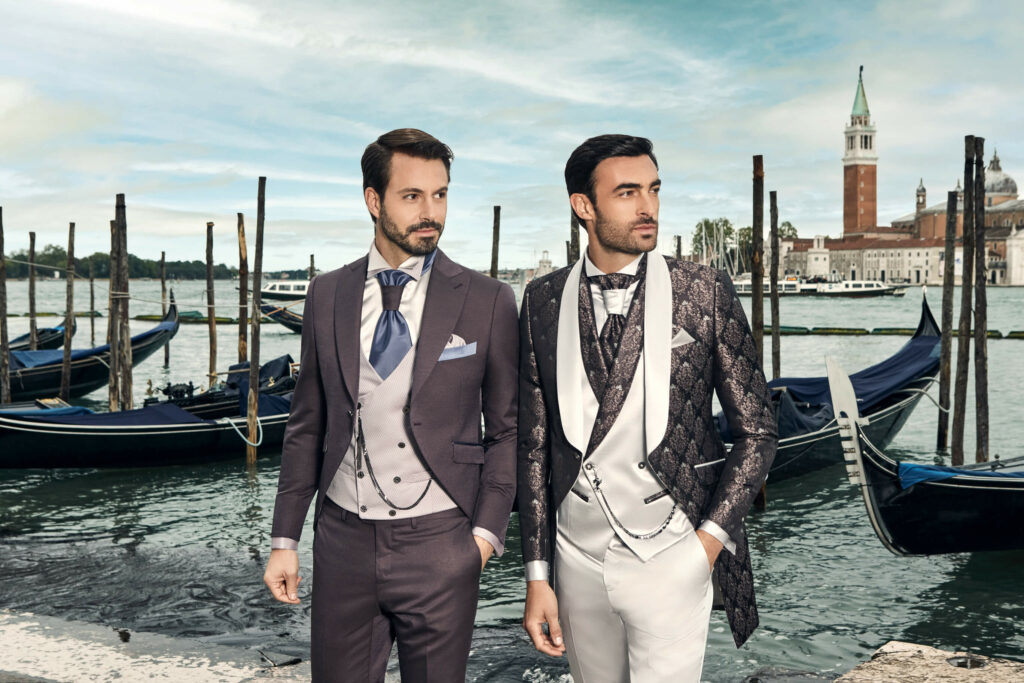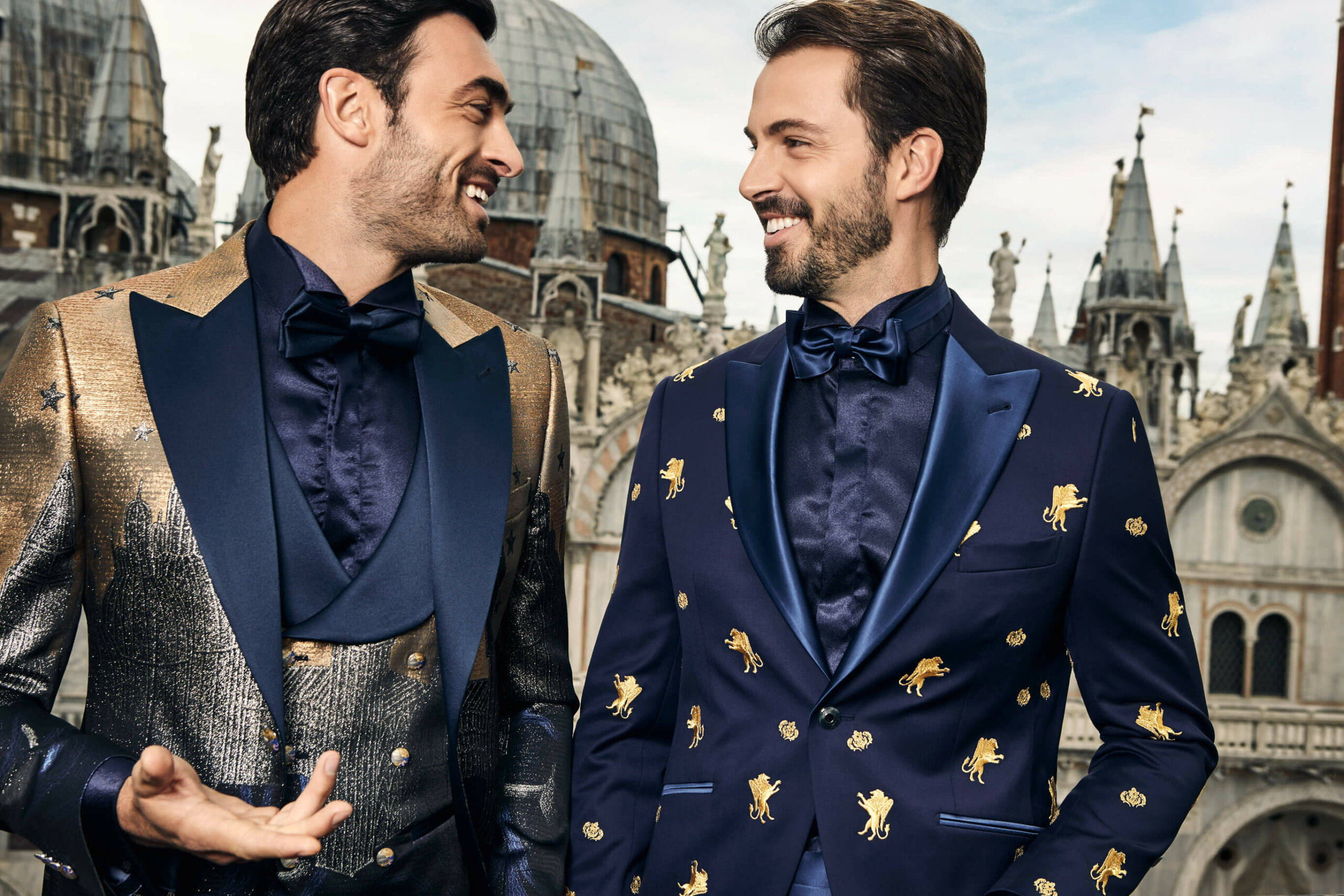 WOULD YOU LIKE TO TRY AN ANDREA VERSALI SUIT?
Find your nearest retailer