𝐕𝐞𝐫𝐬𝐚𝐥𝐢 𝐬𝐞𝐠𝐧𝐚 𝐥'𝐨𝐫𝐚 𝐝𝐞𝐥 𝐭𝐮𝐨 𝐦𝐚𝐭𝐫𝐢𝐦𝐨𝐧𝐢𝐨 – Preview collezione 2023
We look forward to seeing you at the largest wedding fair in southern Italy. Come and discover at our stand from 10 to 13 November 2022 all the trends and novelties of Andrea Versali's 2023 men's formal wear made in Italy.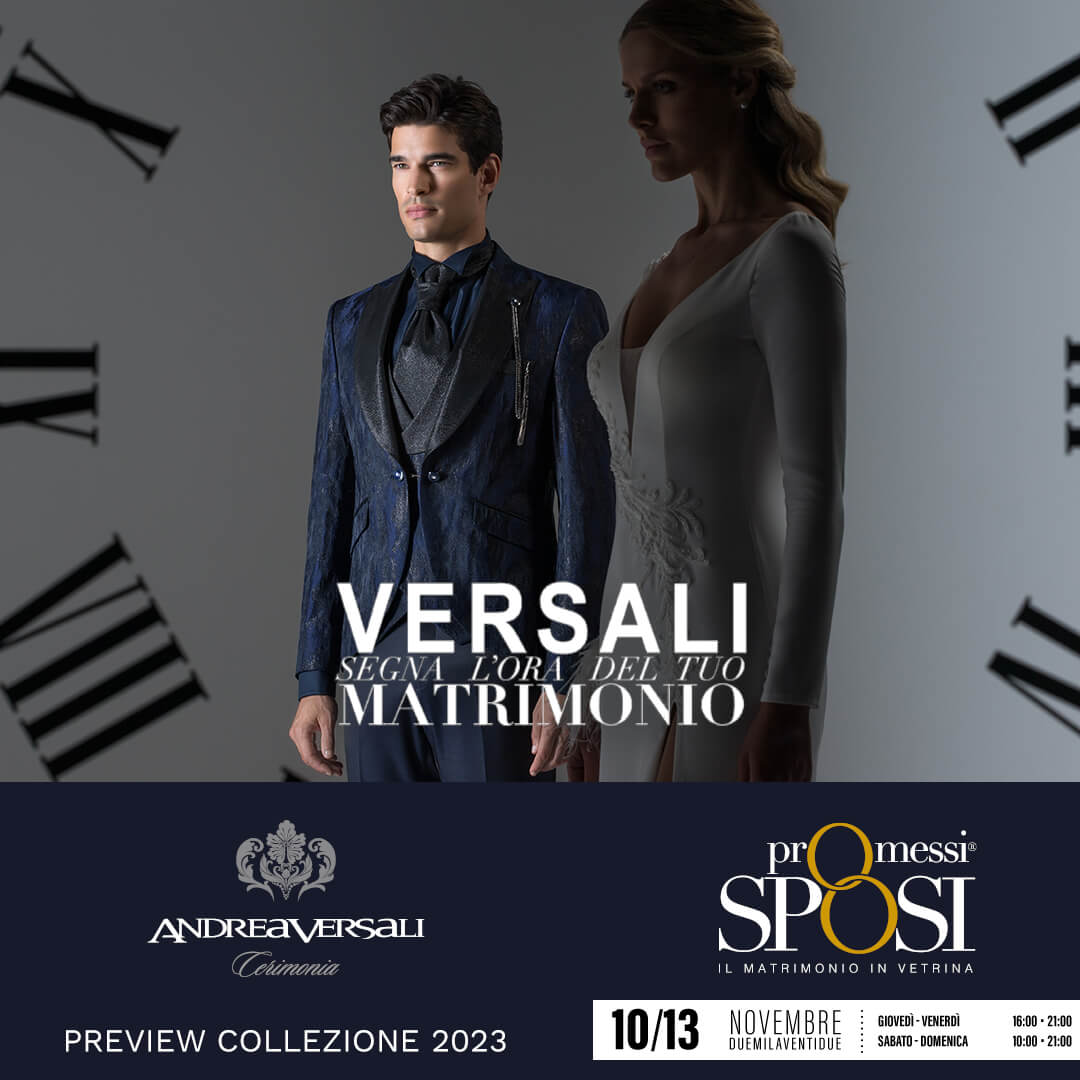 A trade fair of unprecedented beauty, thanks to the exhibitors – undisputed excellences of the wedding scene – at the Fiera del Levante in Bari.