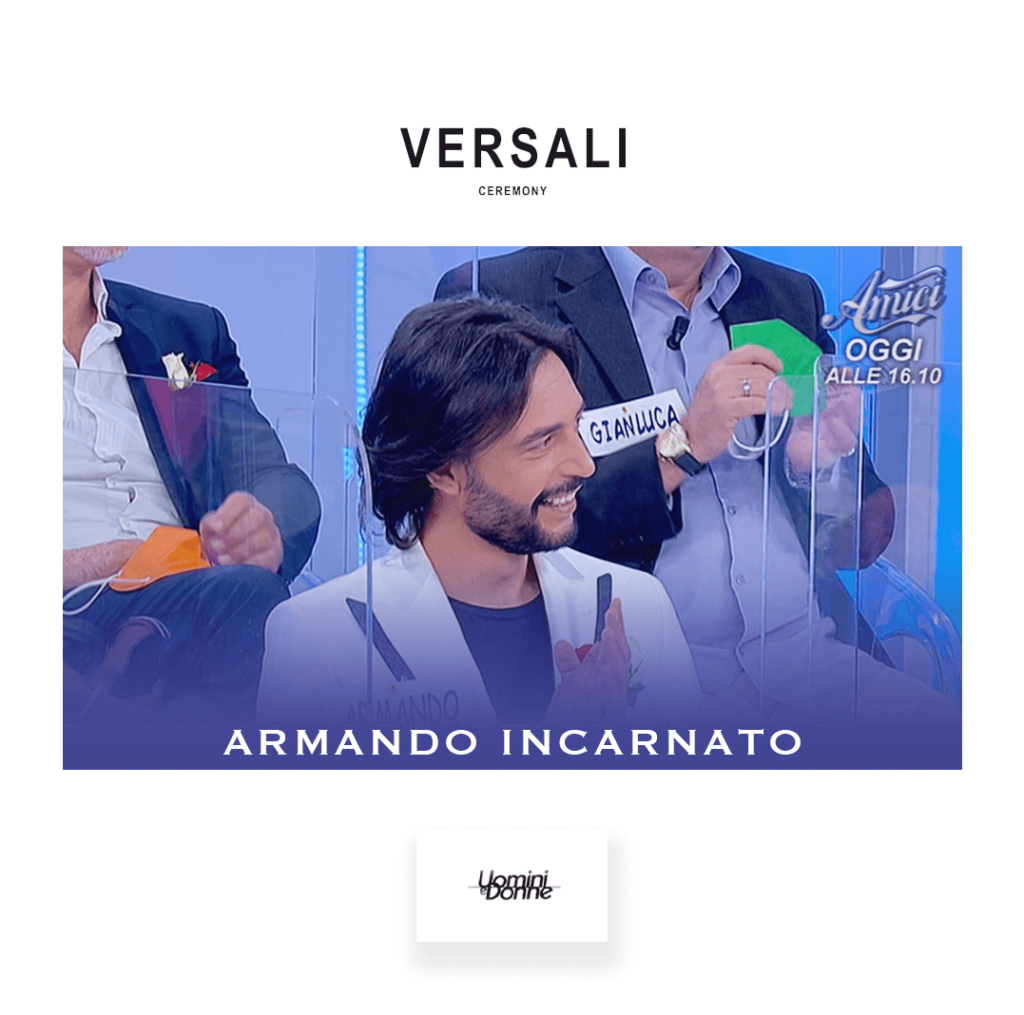 New encounters and new loves at Uomini e Donne. Over the last few episodes, the studio has been populated with new knights and a new lady. The latter came to the studio exclusively for Armando Incarnato by whom she was impressed after seeing him on TV. For the Neapolitan cavalier, this will be an opportunity to get back into the game after the latest disappointments.
After several months in which he sat in his seat among the other knights of Uomini e Donne's trono over, Armando Incarnato returned to the centre of the studio in the episode of 24 February wearing an Andrea Versali suit. Maria De Filippi invited him to join the chair in the middle to meet a new lady who had come on the show especially for him.
Discover the next Andrea Versali dresses that Armando will wear on Canale 5 following the programme Uomini e Donne.