The tailcoat is a men's ceremonial garment that is now considered a classic of elegance. In ceremonies, the tailcoat should be worn with a few small details in mind, but what exactly is a tailcoat?
Also known as a 'tailcoat', the tailcoat is worn not only at weddings but also at gala dinners of a certain importance. It should only be used for receptions after 6 p.m. or for events that have a "white tie" dress code. One of the most prominent features is the typical 'dovetail' of the jacket that reaches all the way to the back, more or less at knee height.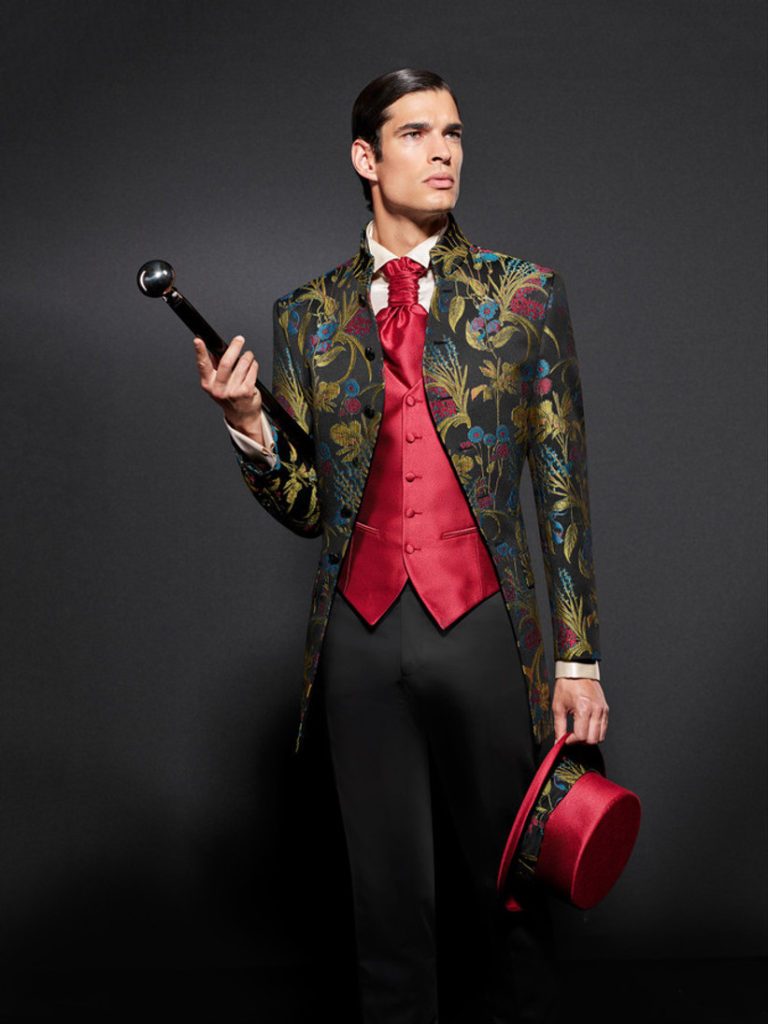 To complete the outfit
As mentioned before, to complete the outfit, there are some essential components such as classically cut trousers, usually with satin or grosgrain bands on the outer sides of the leg. The light-coloured braces hidden under the waistcoat and the waistcoat made of pique with three or four buttons with regular or shawl lapels are essential.
The shirt? White with diplomatic collar and matching tie. Last but not least, twin buttons on the shirt cuffs. Shoes to be worn with tails should be black patent leather lace-ups combined with long black silk stockings!
Find out more about the 2021 Andrea Versali Men's Ceremonial collection.