Andrea Versali presented in Milan, at Sì Sposaitalia Collezioni 2023, the new men's ceremony dress collection 2024 inspired by the city of Venice.
The brand analysed the city's traditions and its oldest customs, monuments, and most recognisable symbols and elaborated on them to create a unique collection of men's formal wear. Like every collection, the groom will have several moods to choose a suit according to his style.
The WEDDING DAY, sober and elegant, with clean lines and light pure wool fabrics, specially designed to follow the silhouette but allowing comfort and flexibility.
It is painted in the classic tones of blue and bluette, to which are added shades of green, burgundy and cream.
WEDDING COUTURE is painted in the most varied and brilliant colours, inspired by the Venetian carnival, a world-famous event re-proposed by the maison in a modern key.
The SARTORIAL TIGHT mood is emphasised thanks to the new models of tights and tailcoats, the tones of black, grey and blue are proposed in a new and original key while maintaining the classic concept that characterises this genre.
For those who dream of getting married by the sea there is the BEACH WEDDING, proposed in light and fresh tones reminiscent of summer, for an unconventional but unforgettable ceremony.
The new 2024 capsule adds the COUNTRY mood, a genre that bestows extreme simplicity in shapes and cuts but uses a wide variety of colours from pastel shades to the brightest hues, making even the simplest dress look modern and noteworthy.
See the San Marco capsule gallery, a preview of the new ceremony collection 2024 with our special guest LUCA ONESTINI: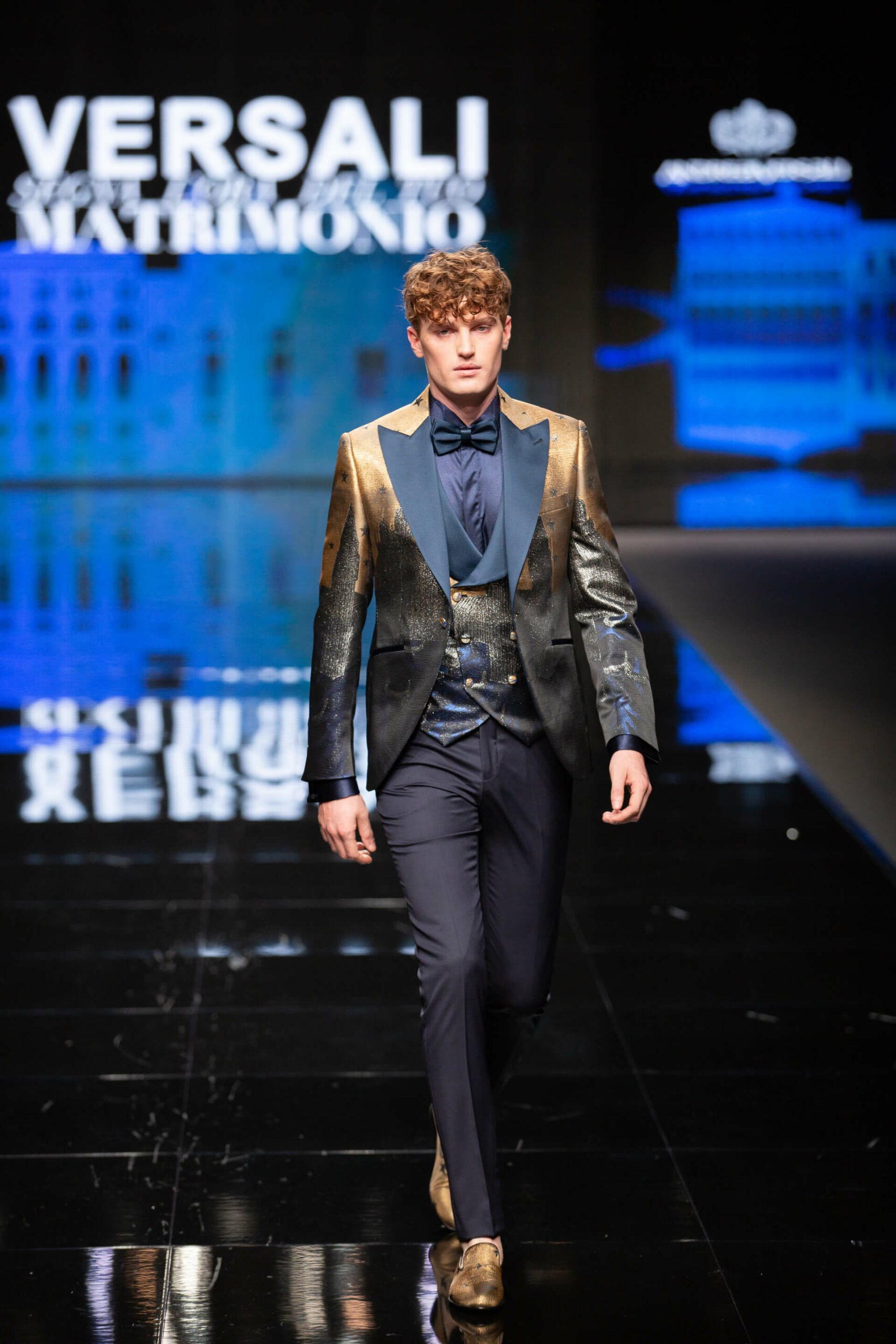 Watch the fashion show video